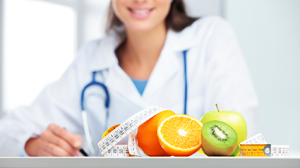 Diet regimen for the Malnourished and / or Diabetic

Weight Loss regiment
A Registered Dietitian (RD) is a trained nutrition professional who has met the strict educational and experiential standards set forth by the Commission on Dietetic Registration (CDR) of the Academy of Nutrition and Dietetics (AND). Registered dietitians may work in a variety of settings, including (but not limited to) schools, long term care facilities, hospitals, community/public health facilities, corporate nutrition programs, the food and nutrition industry, sports nutrition, business, and research.
Generally, RDs advise and counsel others on food and nutrition. They may explain nutrition issues to clients, assess the dietary and health needs of clients, develop meal plans for clients, gauge the effects of these meal plans, promote nutrition through public speaking and community outreach programs, and keep abreast of the latest research in nutritional and food sciences.