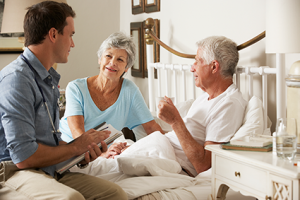 Helping the patient and the family with social, financial, and emotional issues caused by the illness
What Is Medical Social Work?
Medical social workers address the emotional, social and financial needs that frequently accompany health care issues. They serve as case managers, counselors and advocates, providing patients and families with the nonmedical support needed to deal with acute, chronic and terminal conditions. Medical social workers also provide referrals to health care resources and help locate financial and legal assistance in the community.